IELTS Fluency is a 120+ hour IELTS course created by expert IELTS teachers and former IELTS examiners from Northern Academy, a professional test preparation centre based in Canada. We have helped students worldwide gain confidence in their English abilities and achieve their desired band scores.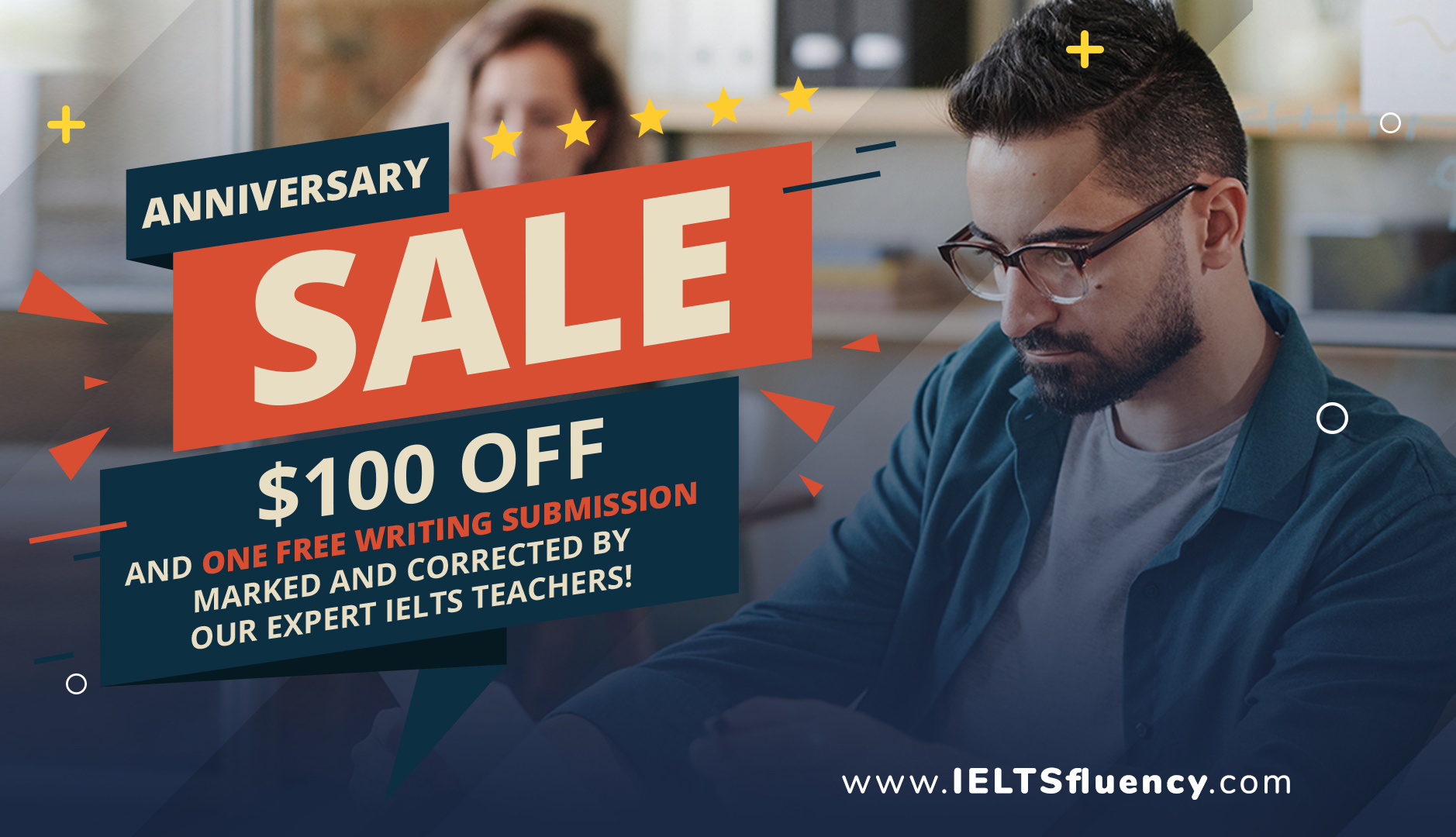 SALE - For a short period of time, any new students who purchase our IELTS Fluency course will get $100 off AND receieve one free writing submission to be marked and corrected by our IELTS teachers. Don't miss out! 
IELTS Fluency Includes:
Instant access to our fully online IELTS curriculum (no more waiting for classes!)
IELTS teacher-led videos that cover all 4 sections of the test in detail.
Step-by-step instructions on how to answer ALL question types for EVERY section.
Professionally curated handouts with expert tips and question advice.
Full mock tests that are marked and taken up by IELTS teachers.
Guided essay writing and advanced vocabulary lists.
Advanced grammar lessons for writing and speaking.
Sample Band 9 writing tasks.
Sample Band 9 speaking tasks.
And more!
See what our students are saying!
"I signed up for help with the IELTS test, but I also feel like I received expert English lessons along the way for free. Thank you IELTS Fluency!" – Simon Hong (Band 8.5)
"I tried studying on my own for over a year, but I kept scoring too low to get into a Canadian University. I failed 3 times, which was a waste of time and money. I eventually found IELTS Fluency and they were able to help me raise my band score and get into University. Thank you so much!" – Lara de Guzman (Band 7.5)
"I would like to thank my teacher, Kyle. Because of him, I was able to get a 7.5 band score. I really enjoyed all of the lessons and thanks to him, my English improved significantly and I was able to get my Canadian permanent residence." – Jaskirat Singh (Band 7.5)
"When I first met my teacher, I was struggling with my IELTS process, but in a short period of time, they were able to help me reach Band 7.0. I am so glad I found IELTS Fluency and definitely recommend it to all IELTS candidates." – Siba Saddkni (Band 7.0)

Login
Accessing this course requires a login. Please enter your credentials below!