Welcome! You are now one step closer to achieving your required band score.
IELTS Fluency was designed to provide you with all the materials, practice, and lessons you need to get a high band score on the IELTS test. Our curriculum covers all four sections of the test (writing, reading, listening, and speaking) in detail.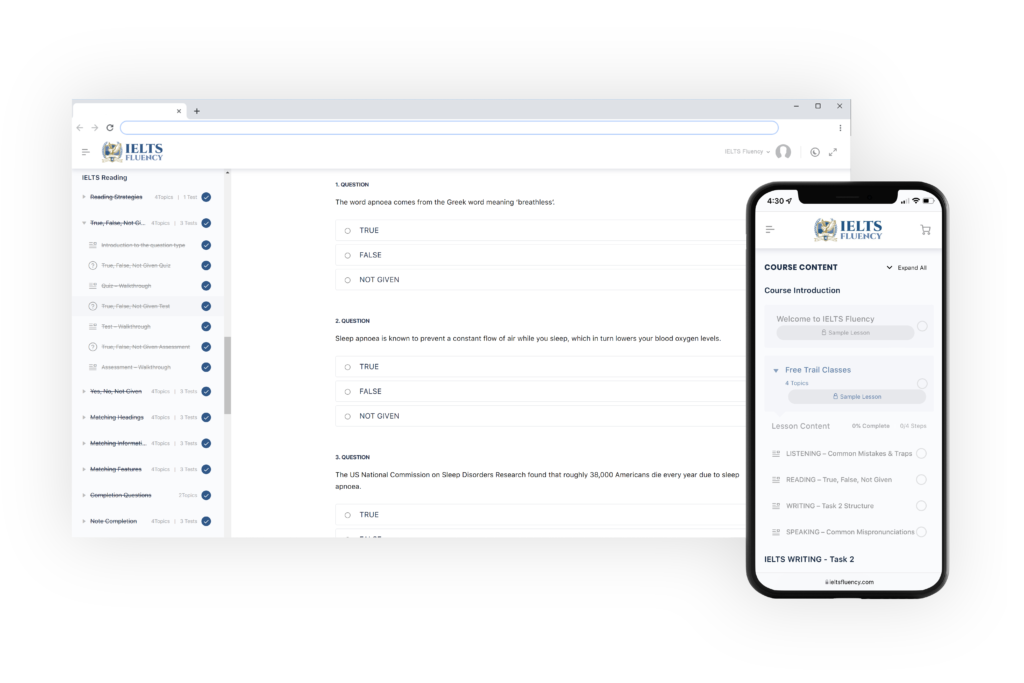 Now that you are enrolled, you have 24/7 access to professional support and materials!
Video Lessons
You now have access to 120+ hours of professional lessons led by IELTS teachers – for every single question type – across all four sections of the test. We will be working with you to ensure you are comfortable in all areas of listening, reading, writing, and speaking.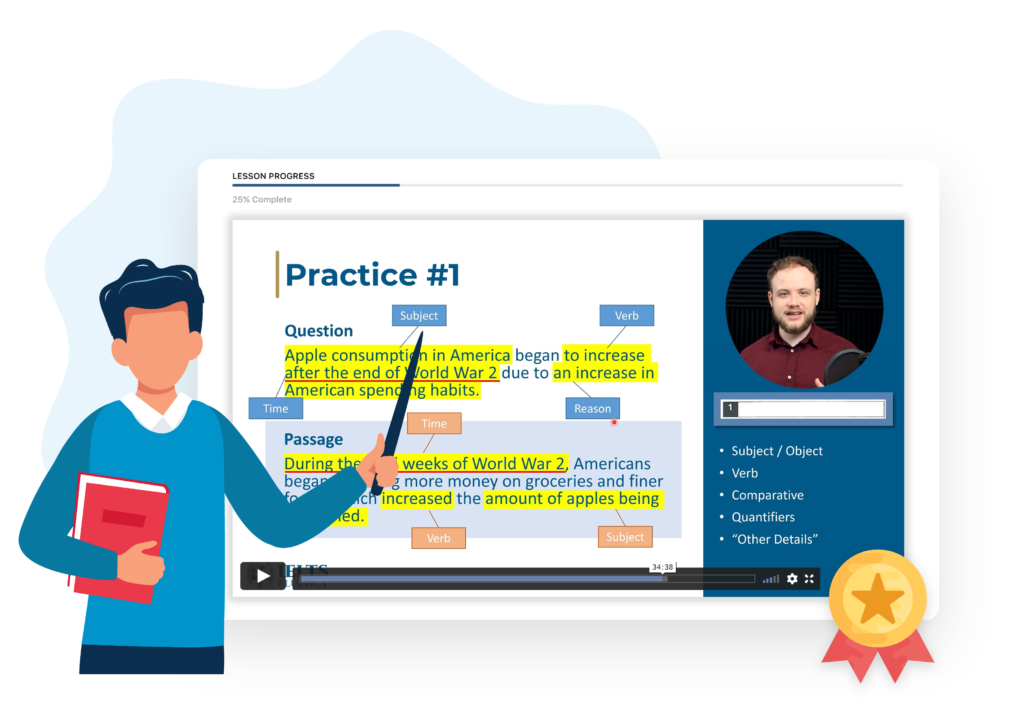 Practice Questions
Practice (with quality materials and experienced teachers) makes perfect. Our IELTS Fluency program includes dozens of practice tests and over 100 questions for you to get as much real-test experience as you can before test day. And after each test, our expert IELTS teachers will walk you through the answers.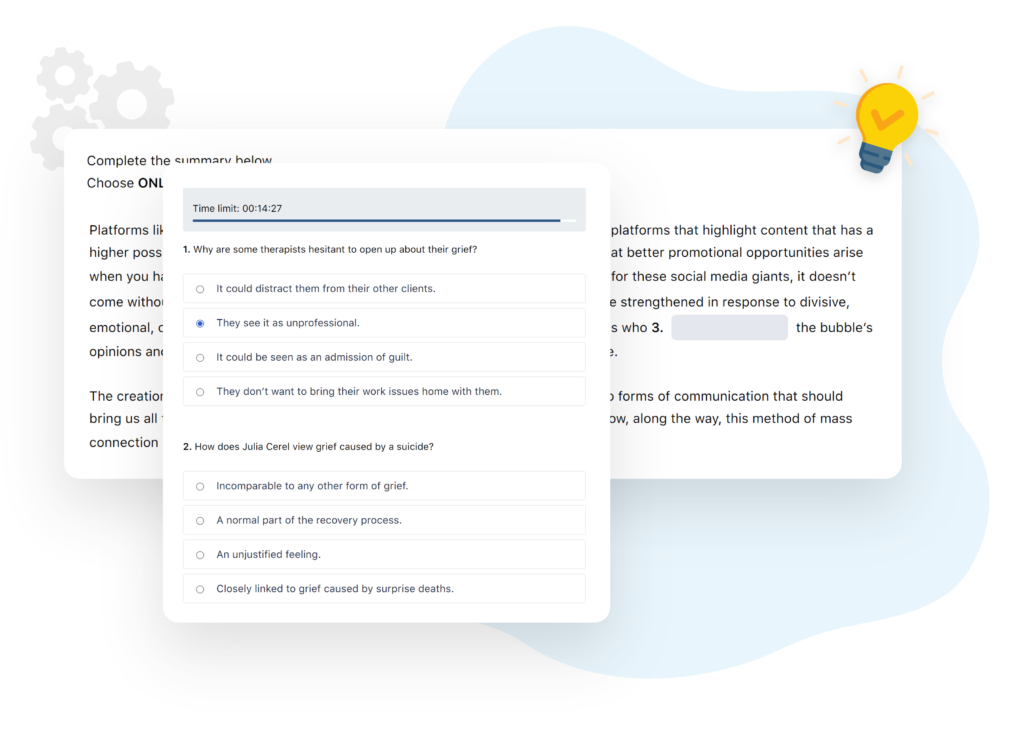 Professional Handouts
Each lesson comes with its own IELTS teacher-created handouts to not only assist you as you work through the course but to also strengthen your self-study and overall English abilities. Each handout was carefully curated to help improve your knowledge and understanding of the IELTS test and improve your overall band score.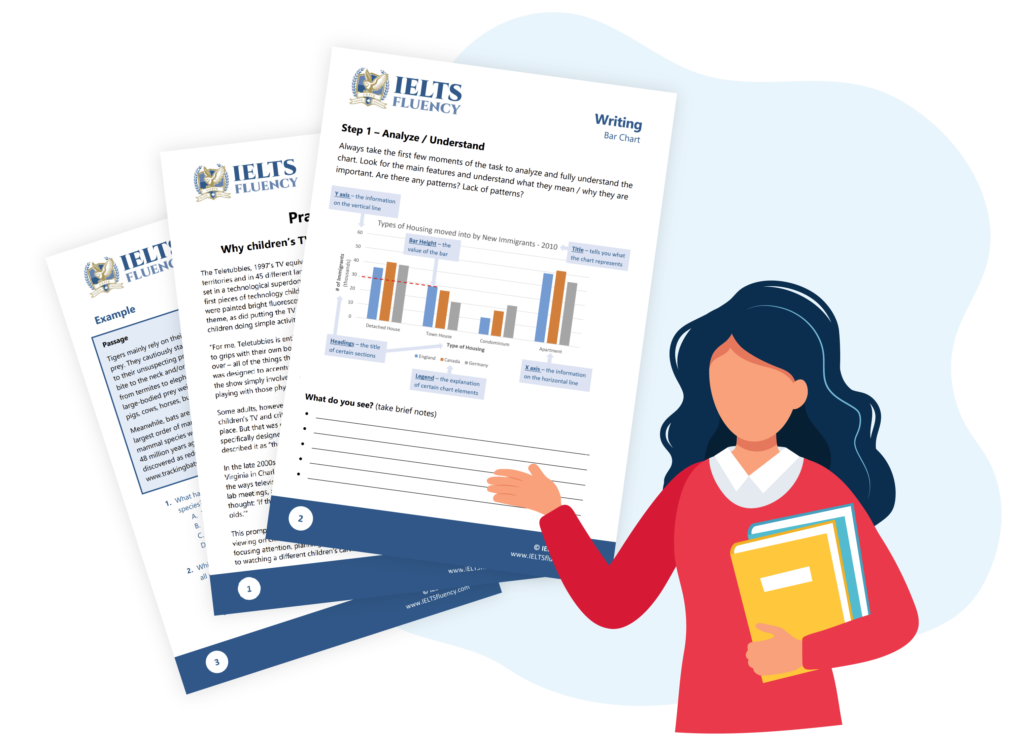 ---
If you ever have any questions or concerns along the way, please contact us at: IELTS@nacademy.ca