Passing Score for IELTS in Canada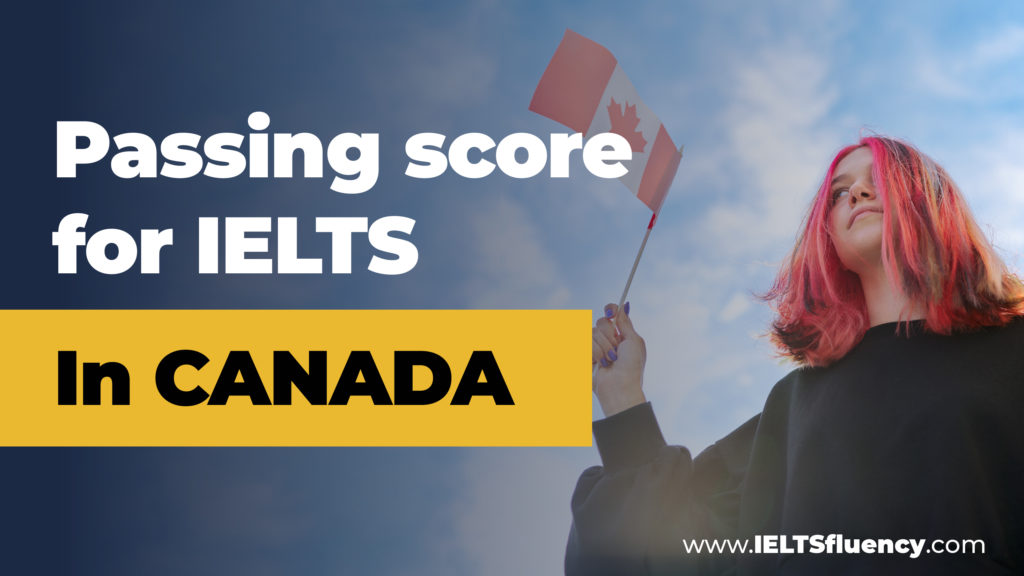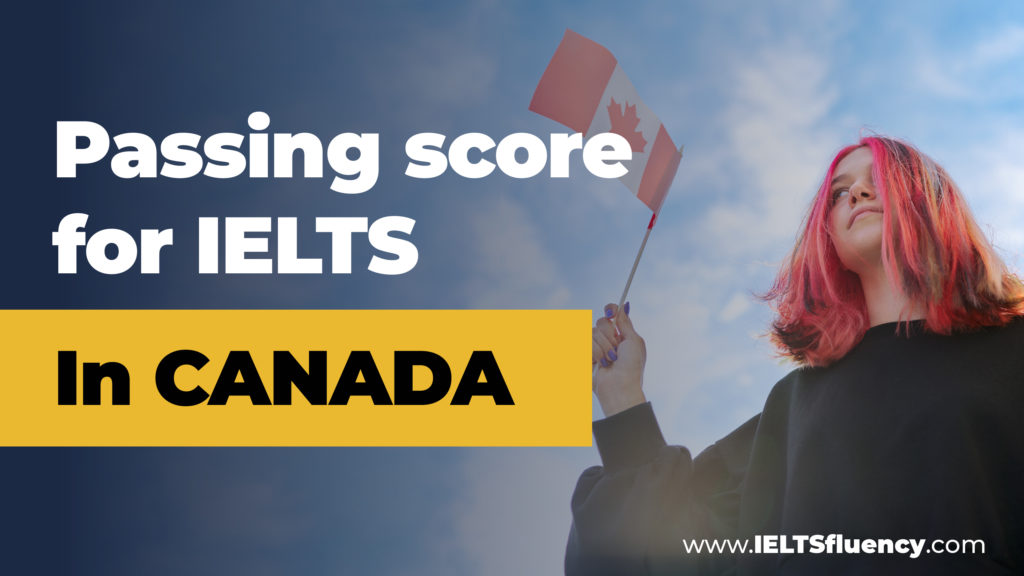 What is a passing score for IELTS in Canada?

Canada has three of the world's top 10 livable cities (Calgary, Vancouver, Toronto) and has been ranked the 12th safest country in the world – just after Switzerland and Japan. So it's no wonder that tens of thousands of people immigrate to Canada each year.

An essential part of immigrating to Canada is passing IELTS. English language proficiency is required for visas, PR, citizenship, express entry, University entrance, and more. Although every individual situation will vary, scoring a band 6.0 – 6.5 on the IELTS is a safe bet for most entry requirements. Skilled immigration programs and competitive University programs may require higher band score requirements. 
---
What is IELTS?
IELTS (International English Language Testing System) is a standardized English test used by English-speaking governments and education institutions to gauge applicants' English abilities. Immigration and higher education authorities need to ensure that your English level is high enough to succeed in your intended purpose for coming to Canada (work, study, live, etc..). 

IELTS tests you in 4 main areas of English, and each area is graded between 0-9, with 9 being the highest.
Reading
Listening
Writing
Speaking
Test results are only valid for two years. Therefore, it is recommended that you take the test shortly before you submit your application for immigration or further education to give yourself a full 2 years of validity.
---
IELTS scores for Immigration
For many forms of immigration, the Canadian government uses a CLB (Canadian Language Benchmarks) scale to measure applicants' English levels.
The Canadian Language Benchmarks (CLB) standard is a descriptive scale of language ability in English as a Second Language (ESL) written as 12 benchmarks or reference points along a continuum from basic to advanced. The CLB standard reflects the progression of the knowledge and skills that underlie basic, intermediate and advanced ability among adult ESL learners.

Centre of Canadian Langauge Benchmarks
Your scores from the IELTS test will be converted to the government's preferred CLB scale. A passing score for IELTS in Canada for immigration will depend on the entry method you select.

Canadian Immigration and CLB only accept GENERAL TRAINING results. They do not accept Academic results.

Source: Immigration, Refugees and Canadian Citizenship
The CLB/IELTS score required to enter Canada will depend on your method of entry. Here are some popular methods along with their CLB requirements*:
Skilled Immigrants / Express Entry – Link
Federal Skilled Worker Program – CLB 7 (in all four areas)
Canadian Experience Class – CLB 7 (in all four areas)
Federal Skilled Trades Program – CLB 5 (speaking and listening), CLB 4 (reading and writing)
Citizenship Application – Link
CLB 4 (speaking), CLB 4.5 (listening)
Startup Visa – Link
*All score requirements were taken at the time of writing.
The higher your CLB score, the more CRS (competitive ranking system) points you will earn. Applicants with higher points are more likely to be chosen over those with lower points. Therefore, IELTS plays a considerable role in boosting your application's chance of success.
---

---
IELTS scores for Education
Another popular entry point to Canada is through academic institutions. International students from around the world come to join our top Universities and Colleges and gain life experiences that only Canada can offer.

If you did not attend a recognized English-speaking high school for 4 years (either in or out of Canada), you will be required to prove your English proficiency before being accepted into a Canadian University or College. A popular way of doing this is by taking the Academic IELTS test. 

The passing score for IELTS in Canada for further education depends on your chosen school and program and study. Here are some popular schools along with their IELTS requirements*:
University of Toronto – Link
For most areas of study – IELTS 6.5 (with no area below 6.0 minimum)
Rotman School of Business – IELTS 7.0
Faculty of Law – IELTS 7.0 (with no area below 6.5)
Faculty of Information – IELTS 7.5 (minimum 7.0 in speaking and 7.5 in writing)
University of Waterloo – Link
For most areas of study – IELTS 6.5 (minimum 6.5 in writing & speaking and 6.0 in listening & reading)
Queen's University – Link
For most areas of study – IELTS 6.5 (with no area below 6.0 minimum)
Smith School of Business – IELTS 7.0
York University – Link
For most areas of study – IELTS 6.5 (with no area below 6.0 minimum)
Faculty of Nursing – IELTS – 7.0
Schulich School of Business – IELTS 7.0
*All score requirements were taken at the time of writing.
Every Canadian educational institution has its own set of requirements for proof of English proficiency. Therefore, please research what your desired school requires before applying.

Contacting the school directly is always a safe choice. 
---
Preparing for IELTS
IELTS is a very important requirement for most immigrants wanting to come to Canada for work, education, or living, so it is vital that you are properly prepared to do well on the test.

At IELTS Fluency, we offer a full IELTS program that takes all students from beginner IELTS test-takers to advanced ones. We cover all 4 sections of the test (reading, writing, listening, and speaking) in our advanced 120-hour IELTS course. Students will work through expert lessons, take full mock tests, and receive personalized support and feedback from our IELTS teachers.
If you are looking to immigrate to an English-speaking country and/or attend higher education at an English-speaking school, we recommend you view our 100% online IELTS program to help you prepare for your future abroad.